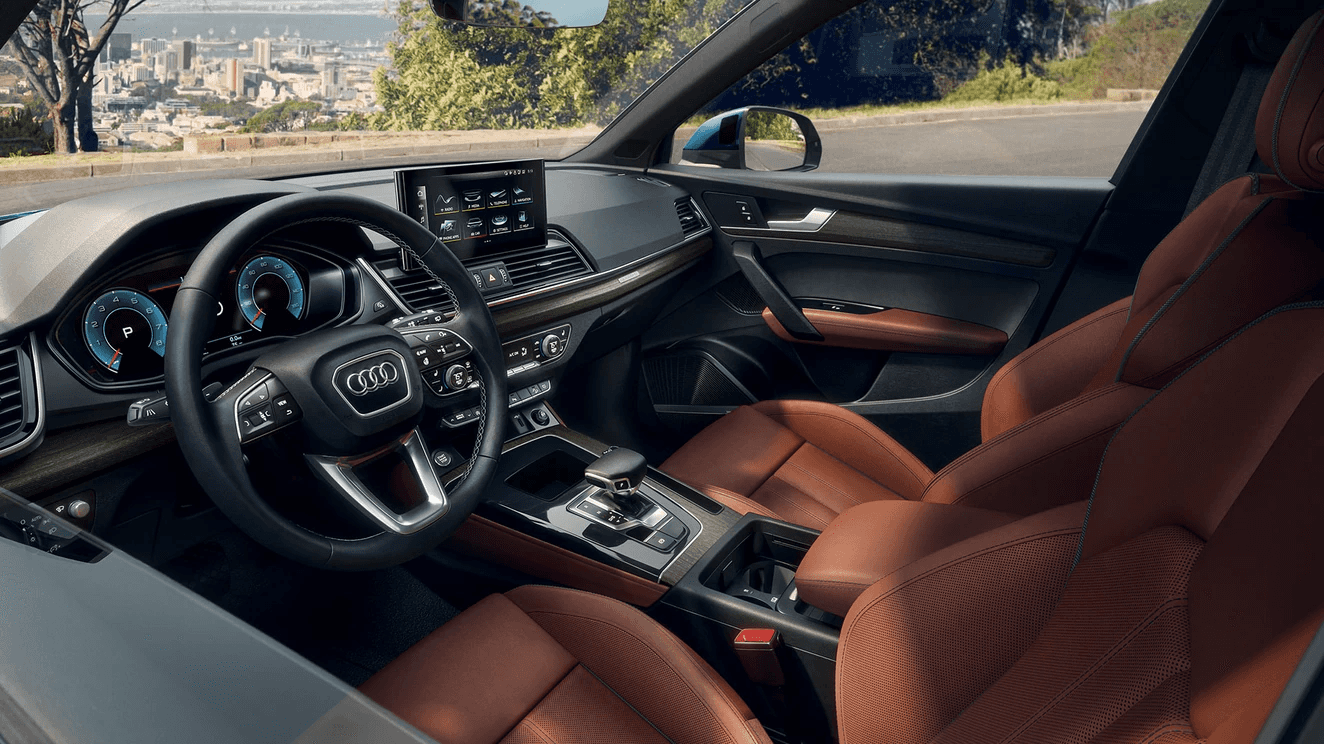 As one of the most celebrated German auto manufacturers, Audi has fans around the world. But who owns Audi? Who makes Audi? Audi is a member of an international brand that includes many of the top automakers across Europe. So, who owns Audi? Audi is a subsidiary of the Volkswagen Group, meaning the German roots of Audi remain strong. Throughout the years, Audi has been able to produce countless innovative new vehicles that have taken the automotive world by storm.
Once you're better acquainted with who makes Audi, you'll be ready to upgrade your commute from San Antonio to Dallas in a stunning new model. Continue reading below with the experts at Hi Tech Motorcars to learn more about the history of Audi and the passion that's poured into each vehicle.
Who Makes Audi?
Audi was founded in 1899 when August Horch started the automotive group Horch & Cie. From there, he built his first cars, including inline-four engine models and six-cylinder models that took over the auto landscape. Soon after, a second company was founded under the name Audi. Audi comes from the Latin translation of "horch" or "hark", meaning "listen."
As other promising automakers like Dampf-Kraft-Wagen and Wanderer began to emerge, the brands came together to form the Auto Union. This collective continued to improve consumer and racing vehicles for decades. Eventually, Audi was incorporated on its own, but the four encircled rings in its logo pay tribute to the four brands that founded the Auto Union.
Where Are Audi Vehicles Made?
Now that you know who makes Audi, you might be wondering where these incredible vehicles are made. Audi is a member of the Volkswagen Group, pairing it with other top brands like Bentley, Bugatti, Lamborghini, and Porsche. This has enabled Audi to stand out among even the most luxurious options. When you upgrade your Houston travels with a new Audi, your vehicle may be coming from:
Ingolstadt, Germany
Neckarsulm, Germany
Aurangabad, India
Bratislava, Slovakia
Brussels, Belgium
Changchun, China
Győr, Hungary
Jakarta, Indonesia
Martorell, Spain
San José Chiapa, Mexico
Find Your Next Audi at Hi Tech Motorcars
While studying the history of Audi is a great place to start, nothing can top visiting our Audi dealer for a test drive. When the time's right to upgrade, you can team up with our expert financiers to secure a favorable deal. If you have any lingering questions about the Audi brand, our available models, or the services we provide, contact us at your convenience.