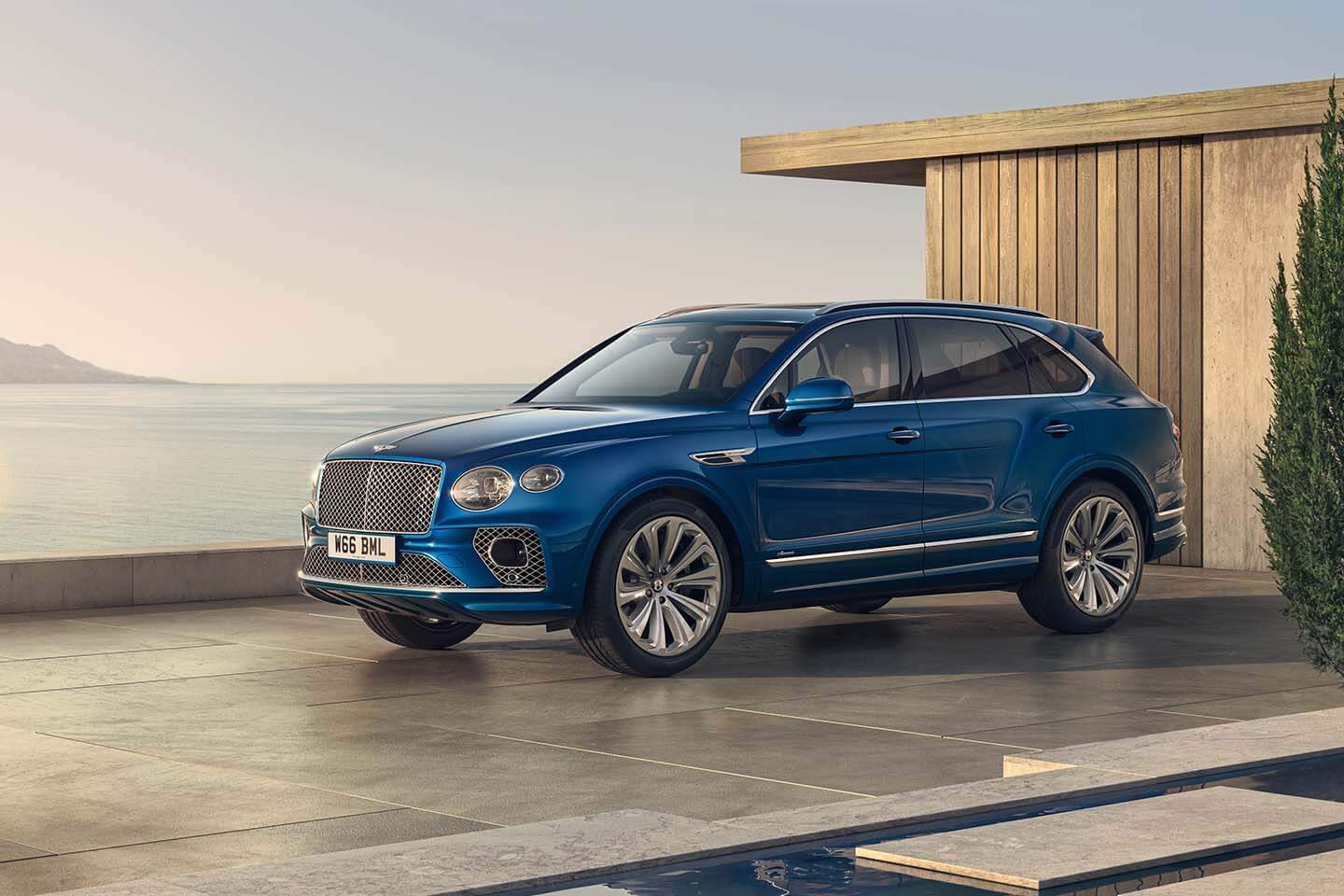 Learn more about Bentley motorcars, from premier ownership benefits and groundbreaking historical achievements to thrilling performance, luxurious amenities, and cutting-edge technology. Bentley understands that you have high expectations for your next vehicle, which is why you can choose from premium, top-tier models that will exceed all of your expectations.
Shop and research the latest lineup of Bentley motorcars, and learn exactly what it is that makes Bentley the first choice for motor car enthusiasts. Review the Bentley Bentayga, the epitome of craftsmanship, comfort, and performance. The Flying Spur range delivers a unique combination of thrilling performance and sophisticated craftsmanship, sure to entice all of the senses. For the ultimate grand touring car, discover how the Continental Range features the ideal trifecta of powerful performance, refined craftsmanship, and stunning design.
When you find the Bentley model that is best in line with your demands and expectations, visit Hi Tech Motorcars for a test drive. Our team of automotive experts looks forward to showcasing the premium Bentley lifestyle. At Hi Tech Motorcars, we strive to offer a vehicle buying experience unlike any other, setting the standard for the operations and attention at luxury car dealerships.
Bentley Buying Benefits
When you purchase a Bentley, you become a part of a community that understands the finer things in life are worth investing in. In addition to powerful performance, sophisticated design, and intuitive technologies, you will unlock buying benefits that exceed the cabin of your vehicle. Every new and Certified Pre-Owned Bentley motor car is backed by Bentley Motors Limited ('The Company') to be free from defects in material or workmanship under normal use and service. The Warranty period for a new Bentley is three years, with no mileage limitation, and begins on the delivery date to the first owner. When you purchase a new Bentley model, you will enjoy a range of exclusive features including:
The Bentley Network, a convenient and unique app for your Apple or Android device that provides your own tailored access to Bentley.
Bentley owners can expect exclusive invitations to an incredible range of events.
Stay connected and informed with the Bentley Media Organiser, WiFi Hotspot, and enjoy the exclusive Naim Audio experience.
Explore without hesitation thanks to Bentley's first-class Roadside assistance package.
Share your passion with The Bentley Drivers Club, an exclusive club of Bentley enthusiasts that stay in touch and meet up regularly.
Bentley History
1919 - W.O. Bentley creates Bentley Motors
1921 - Bentley wins its first race when the Bentley EXP 2 won the Junior Sprint Handicap. Bentley would go on to win numerous races throughout the 1920s, including winning Le Mans five times.
1921 - Bentley launches its first production car, the 3-Litre.
1926 - The Speed Six is launched.
1928 - The 4 ½ Litre is launched.
1930 - W.O. Bentley designs and launches his last vehicle, the 8-Litre.
1931 - The company is sold.
1938 - The Mark V is launched, but is canceled at the beginning of the war.
1946 - The Mark VI is launched after the war, putting Bentley back into auto manufacturing.
2001 - Bentley returns to Le Mans
2003 - Bentley wins Le Mans. This marked the beginning of a new era of Bentley winning major auto races.